We set up a phantasmagoric party for two guys who wanted to celebrate their 18th birthday together. The stars were the leitmotif of the evening, from the photo booth to the fortune teller's tent,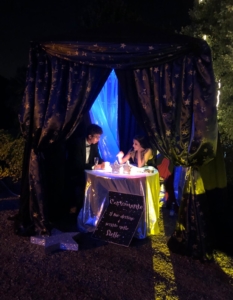 rom those projected on the facade of the villa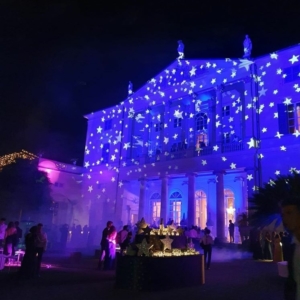 to the buffets in the park for the dinner of the young guests.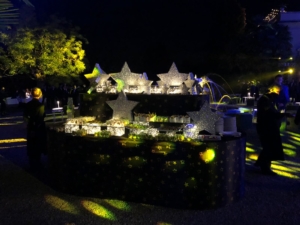 On the terrace, instead, two long, richly decorated imperial tables welcomed the dinner for the parents.