Centro Noleggio
Representing an established familiar tradition since the end of XIX century in setups and furnishing for any kind of event, Centro Noleggio has always stood out for the design of exclusive and personalized solutions
News
These shots are the result of a day of shooting – shared with other professionals – in Dogliani, in the enchanting landscape of the Langhe.
The classic imperial table has a distinctly summery air, with fresh white linen tablecloth, transparent seats that give a sensation of lightness and flower decorations where the vivid colors reflect the harmony and vibrant shades of summer.
We hope that these images could soon be a source of inspiration for a couple who want to combine nature and sophisticated style !
We set up a phantasmagoric party for two guys who wanted to celebrate their 18th birthday together. The stars were the leitmotif of the evening, from the photo booth to the fortune teller's tent,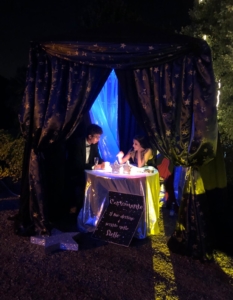 rom those projected on the facade of the villa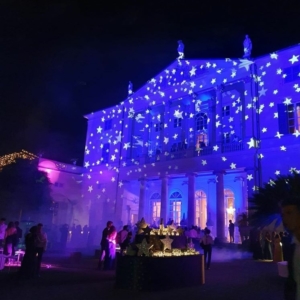 to the buffets in the park for the dinner of the young guests.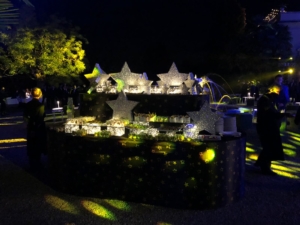 On the terrace, instead, two long, richly decorated imperial tables welcomed the dinner for the parents.
We are delighted to have participated with our work to the realization of an event as impressive as the series of chamber music concerts at Villa Simeom, opened by the internationally renowned flutist Jasmine Choi. Our lights have transformed the park of this splendid location into a magical and elegant environment, appreciated by musicians and the public.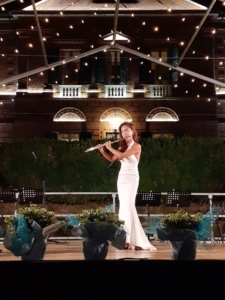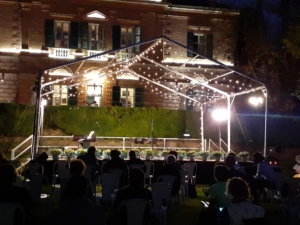 Contact us
Write or call us for a free consultation,
We'll be glad to suggest you the solution that best suits your needs send a request